A question I am almost always asking myself is Am I right to feel how I feel or is it just my illness?
Come see me in panto! MORE INFO at the bottom of this post
Last week
I explained how I was signed off work and was told "
no one else has a problem
" which given I tried to kill myself only four months ago is at least 'unhelpful'. I went on to make some good connections with MIND, the mental health charity, and with the Huffington Post; this is why I am buzzing. I wrote an article called
Perhaps I Can Survive
which has been liked on Facebook over 40 times. One person called my
article
"shocking", another said "painfully honest" and a third called it "inspiring".
I feel quite excited that the negativity that surrounds mental health in general and my current situation can be used in such a positive way. My new radio show has some fantastic ratings (the second show is this Friday so please do listen!) and my blog is steadily growing in visits along with my followers on Twitter. With my birthday only a week or so away and I'm signed off work until at least November, why am I nervous and sleepy?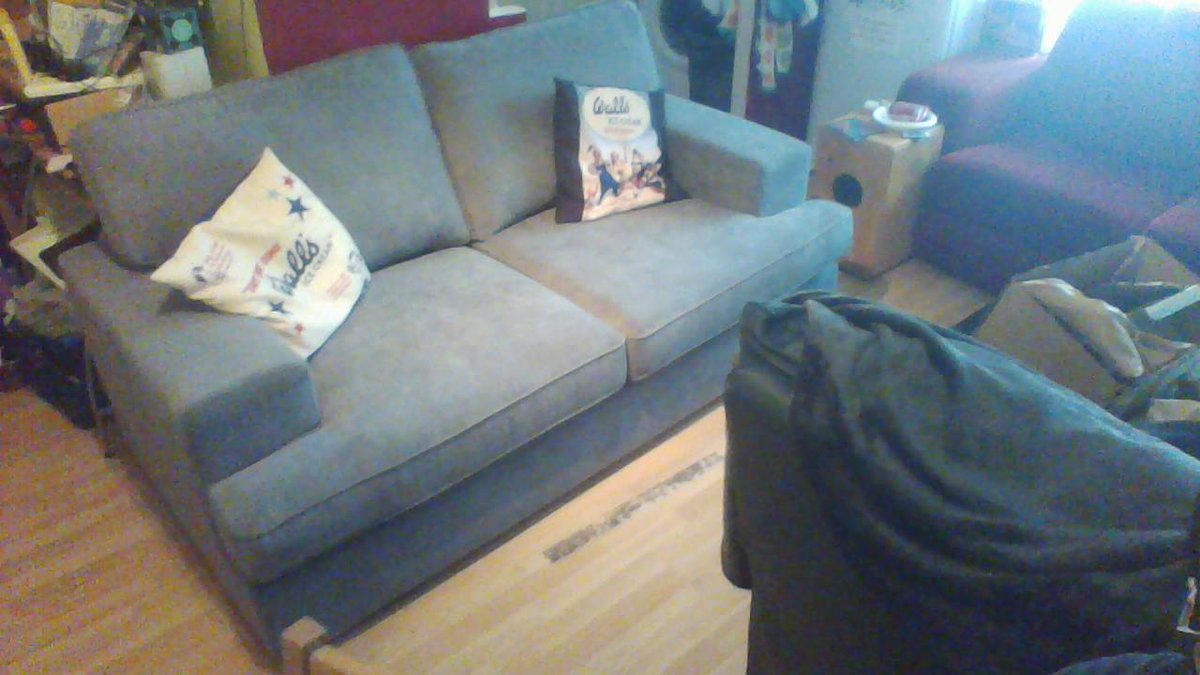 My new DFS sofa! :)
I am signed off sick with a formal complaint lodged so I am hoping I am being paid. If not, how will any of this pay my mortgage? I am not sick enough or disabled enough to get any benefits, yet anyway so what hope do I have. Either my illness or love of gadgets, or both, is trying to get me to buy a Samsung Galaxy S6 Edge +. It's my birthday right? I've had a hard year, I almost died. I deserve this right? Yet, when I look at my credit card, I already have a debt, unless I get lucky and I do get a few radio interviews or whatever, how I will I clear it?
I don't want to rely on my parents. I don't want to beg to the state. I feel like i'm sponging meals off family and friends already.
Yesterday my washing machine passed away by creating a small swimming pool in my kitchen. I ordered a new one with fitting but that's more money I can't risk on my credit card. That is why I am nervous -being sleepy is the side effect my illness has decided is the best reply.
Still... lets focus on the positive. I have a new washing machine dryer coming, the kickstarter for our community drama club is going really well (although there is a few more adverts and VIP ticket available). I have an amazing set of family and friends and I am 'healthier' today than I was 3 weeks ago.
I guess I better go get a Euromillions ticket!
.
Thank you for reading and sharing my blog - keep scrolling for more!! :) xx
— Claire Bennett (@Claire_Bennett1) October 20, 2015